5 tags
6 tags
15 tags
Arise.
When I came home last night and logged into Facebook, I noticed that the opinions on The Dark Knight Rises were rather polarizing. I saw everything from calling it "remarkable" to saying that it was a "90s cop drama with a Batman cameo." Frankly, I was pretty surprised, but should I be? I mean, we now live in a world where if something doesn't go the way you want it...
3 tags
For Movie Dads
If your dad is anything like mine, then he's always searching for movies on TV. Well, there's good news. Turns out, after a little searching, Amazon is having a pretty killer movie sale for Father's Day. I kind of wish that I would have seen this sooner so that maybe some of you could have ordered movies to be on time, but whatever. It's at least worth checking out for...
8 tags
5 tags
Can It Just Stop?
I think Adam Sandler is coming to the end of his rope. His next "big movie" is called That's My Boy co-starring Andy Samberg. If he keeps it up, he'll go to way of Eddie Murphy. Here's the painful trailer.
9 tags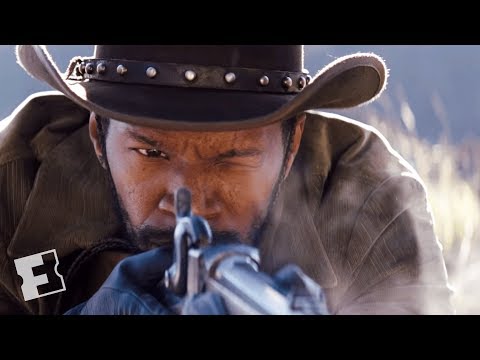 8 tags
10 tags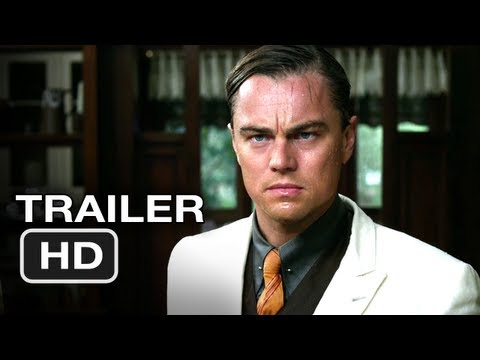 12 tags
Rudimentary Tools
Ridley Scott's new prequel to the Alien franchise, Prometheus, may not be what you were expecting. I'm not saying that that's a bad thing. What I am saying is that you may want to clear your expectations off of the shelf before you take a seat at your local theater. After seeing the trailer, I expected an intense and possibly horrifying look at the events leading to Alien, also...
Watch
I laughed, thought that you guys might too.
13 tags
Avenging Superhero Movies Everywhere
We're moving into a world where all of the superhero movies don't suck anymore. Over the past couple of years, we've seen quite the evolution of these films into something that stands as more than simply tolerable.  When they started setting up The Avengers, a huge slew of movies hit us in the face so hard, we didn't know what to do. It seemed that they released in a...
2 tags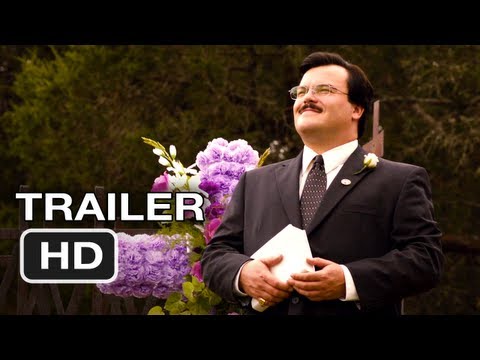 4 tags
4 tags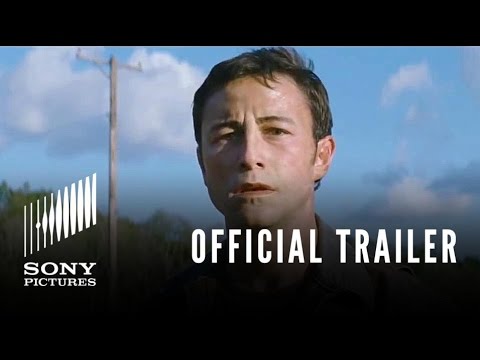 8 tags
An Appetizer
Seeing The Hunger Games was a very high priority. Not because of the books or anything because I haven't read them. It was because of the massive hype that followed the movie. I don't know if I've seen this much hype about a movie adaptation since Twilight, and we all saw how that turned out. I was pretty skeptical, really. I had heard a lot of things from a lot of different...
5 tags
A Fecal Misadventure
I'm sure some of you have seen The Human Centipede. Or at least, I'm sure that you are aware that there is this movie called The Human Centipede and in that movie three people are sewn from anus to mouth. If you don't know about that movie, I don't know where you have been. What you may not know is that they made a sequel. Last night, a few friends and I found this gem...
6 tags
Being a Hippie is Cool
It's cool, right? It isn't weird? Nah. Point blank, if you like Paul Rudd, you'll like Wanderlust. Remember when he salappad da bass?  It's pretty much like that for ninety minutes. He plays his normal dejected persona looking for his life-changing epiphany, but this time it's different. Just kidding, it's not. The story is ludicrous. I can't ever...
7 tags
Artistry
I had extreme apprehension seeing The Artist. It's not because of the fact that it's a silent movie or that it's in black and white. Those kinds of things, I welcome. Frankly, I hesitated because of the idea that someone made a silent movie. It won best picture this past year and I thought that maybe it was just a load of douchebaggery. After all, if you want to suck off...
2 tags
4 tags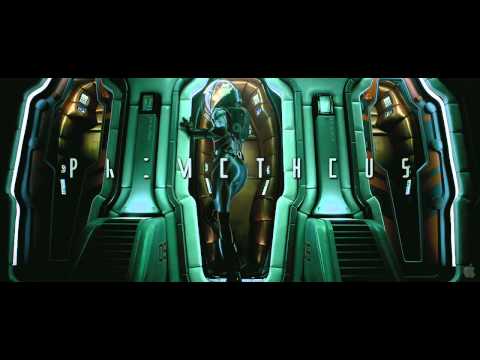 9 tags
The Badass Girl with the Badass Dragon Tattoo
Well, actually, you don't see a whole lot of the tattoo, but whatever. When I saw that there was to be an American remake of The Girl with the Dragon Tattoo from 2009, I wasn't sure at first what to think about it. I mean, I'm all for book adaptation depending on who's doing them. Take for instance, uhh, David Fincher, who has directed a handful of adaptations, most...
5 tags
Watch
Here's the reason I haven't written. Enjoy. -Nick "Kinda crept up on you, didn't it?"
1 tag
Hey, alright.
So, as you can see, we haven't written in a while. In a long while. And there are a few reasons for that.  The first being that we all ended our summer vacation and haven't really had the time (or the cash) to go see movies every weekend. The second being we're busy people. Keep in mind that we are always watching movies, they just might not be new movies. I actually started...
4 tags
Nothing Original, Something Special
Most of us can pinpoint when a movie has been done before. Some ideas never die and they persist for years and years. We've seen the end of the world by zombies and robots. We've seen the girl get the guy. And we've seen people switching bodies. Those movies aren't going away, but is that really a bad thing? The Change-Up was one of those movies. And I knew that, just like...
1 tag
5 tags
Cowboys and Disappointment
There are very few movies that I've nodded off to in the theater while watching. And I mean very few. At home is a different story. I fall asleep to movies all the time at home. But the theater is something else. When I go to a theater, I'm there to watch a movie. When I'm at home, I'm watching a movie, but I know that it's something I can probably put on again just...
4 tags
9 tags
Effin' A
Superhero movies are all over the place. We've had great ones and we've had disgraceful ones. Movies like The Dark Knight still awe viewers and I don't think that will ever change. On the polar side of that, we have The Fantastic Four which might be one of the worst movies ever. Recently, Marvel Studios has been setting up a team called The Avengers. The Incredible Hulk, Iron...
2 tags
3 tags
Growing Up With It
I've never met anyone that thinks that Harry Potter is just "ok". It's really a love/hate kind of thing. I have friends who foam at the mouth over it and I have friends that would rather have their brains scooped out with a melon baller. I feel like that's the same response that Harry Potter and the Deathly Hollows Part 2 got. Some refuse to see it and some have seen...
6 tags
It Comes in Threes: Sean Connery
There are some actors that don't really play characters. They just kind of fit into shells, but everyone is excited to see them. I guess Kevin Costner is kind of like that. Then there are other actors that stand in the polar opposite of the spectrum. Guys like Daniel Day Lewis embody a completely different human being. We were asked anonymously, "What do you guys think of actor Sean...
5 tags
Anonymous asked: What do you guys think of actor Sean Connery?
5 tags
Owen Wilson
      There really isn't much for me to say about Owen Wilson other than I am not a fan of his. I do not really care about his movies, in fact I hardly remember him being a big role character in any of them… Then I remember Behind Enemy Lines and Wedding Crashers and have to stop and think about what I would think to be his top three movies of all time. By doing this I am not saying...
5 tags
It Comes in Threes: Owen Wilson
A friend of mine sent us our first actor to think about. I've been waiting for this. When Josh and I worked at a movie theater as projectionists, this was something he and I did a lot. One would name an actor and the other would list the three movies that that person thought was their best. The above mentioned friend writes for a blog at Phictional Stoodios. He recently wrote a post about...
3 tags
Cars 2
I have no witty title for this post. I have no jokes to make. I have nothing to say except for that Pixar really needs step it up with their next movie. Seriously, this movie was so bad, my sister looked at me around the middle of the movie and asked what time it was and how much was left. The girl next to me only laughed when I threw me head back and said, "Oh, God," at the...
8 tags
Readers: We Want Your Help.
We would like for you give us some help with our next Cinch Marks project. In order to consistently come out with new articles, we came up with a new concept for movie and actor reviews. The idea behind this came from a game Nick Ferro and I used to play while we were working at Encore Cinemas in Elkhart Indiana. We would pick an actor/actress and we would list their Top 3 films they have ever...
5 tags
Everyone Should Hate Romcoms
Seriously, everyone should hate romcoms. They're kind of a blight on movies. They're just predictable loads of crap. I don't know why anyone would feel satisfied having seen one. Think about the last romcom you watched. Now compare it to every other you've seen. Are they really all that different? Did the girl get with the guy that she wasn't supposed to or did she...
3 tags
No Light from the Lantern
Super hero movies are a big deal right now. I don't think you need to be a genius to figure something like that out. And I think it's something that really, really, needs to die out. I feel like the more they make, the worse they get. Now, there are a few good ones. I promise. But I would say that a majority of them are just a load of crap.  Green Lantern wasn't any different....
4 tags
Super 8 was... super.
I'm sure that the title of this post hasn't been said before. I think I'm the only one so far to make that joke. And, you know, it's a lot easier to write a post about a movie I don't like. I have more things to say. Writing about things I like is difficult, because I'm not arguing with someone about why I thought that it was good. Anyway. The teaser really...
12 tags
This summer is not looking too good for movies...
So far I have not been blown away by any of the movies that have been released. I have gone to the movie theaters a few times this summer to see Thor, Pirates of the Caribbean On Stranger Tides, The Hangover Part 2, and X-Men First Class. I have walked away wondering each time why I spent the ten dollars to go and see them. I will say that I was not completely disappointed in any of them, and did...
9 tags
First Class Comes in Last
When I saw the trailers for X-Men: First Class, I really thought that it was going to be awful. Just a real piece of garbage. We knocked it left and right. The story looked bad, the acting looked bad, pretty much everything about it looked bad. After a day of it being out, people wouldn't shut up about how awesome it is. People told me to give a chance and that I might like it. Some said...
4 tags
The AFI 100
A lot of you know that there is this list from AFI, The American Film Institute, that lists the best one hundred movies of the past one hundred years. And I'll say that the list is pretty solid. There are things I disagree with. Like Citizen Kane. I hate that movie. People didn't like it then; people I know don't like it now. I'm going through this list and what I want to...
5 tags
I Hated Stranger Tides
Disney isn't even trying anymore. Johnny Depp's acting and drawn out action scenes is no way to carry a film. Yes, Jack Sparrow is very feminine and is a fricking sleaze ball. After four films, Sparrow needs no more character development. We know what decision he's going to make every time when he has to make one. His unpredictability has gone straight out the window. No real...
10 tags
Hobo with a Shotgun: Hobo Stops Begging, Demands...
This is a movie that I have wanted to watch for a few weeks now. Finally, I have now gotten my chance and it was everything that I hoped it would be. No, it's not an old movie. It was actually released this year. But it's everything that a Grindhouse B-Movie could bring to the table. Blood, Guts, Decapitation, Bad Acting, Stupid One-Liners and Flame-Broiled Children (Not Kidding). This...
8 tags
Fast Five - Because Why Not?
So, I just walked in the door from watching Fast Five. It's funny because when I saw trailers throughout the past five months or so getting ready for the summer, I kept thinking that they were all going to suck. Except this one. Why? I'll tell you why. These movies have everything. Seriously, everything. Take a moment to think for yourself, what doesn't it have? Explosions?...
8 tags
I Watched Thor Too
If you read this blog, then you already know that Josh posted a review of the new Thor earlier today. His and my opinion don't really differ too much, but I wanted to write about why I think the things I do. First off, when I saw trailers for this movie, I really, really thought that this movie was going to suck. I really thought that it was going to be absolutely horrible. And I'm...
5 tags
THOR was Epic...kinda...Maybe....I don't know
The acting was sufficient. The story was solid. But it was missing something. I can't quite put my finger on it. It had all the right puzzle pieces in place. They had the right amount of star-power. Chris Hemsworth played a great THOR. He was powerful, arrogant, but warmhearted.  Natalie Portman also did very well, as usual. She wasn't "Black Swan" good but I can say she...
Check Print
So, as you all can see, Cinch Marks has been pretty quiet the past few weeks. We apologize. All of the writers have been so busy with the semester coming to an end that we've all focused our attention away from this thing. Which is and isn't bad. This summer, however, we will be back at it. Movies will be, and already have been, coming out constantly and you can expect to see us...